Message from UN Secretary-General Antonio Guterres to the World Conference on Science Literacy
author:  |  source:  |  Update time :2018-09-12
UNITED NATIONS NATIONS UNIES
THE SECRETARY-GENERAL
MESSAGE TO THE WORLD CONFERENCE ON SCIENCE LITERACY
Beijing,17-19 September 2018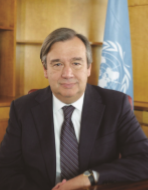 It is a pleasure to greet the World Conference on Science Literacy.
  Science,technology and innovation are crucial for addressing the challenges of our time,from climate change and food security to healthcare and protecting the planet.
  However,many countries and regions have limited access to the benefits generated by science,owing mainly to poverty,lack of quality education and the digital divide.As we strive to achieve the Sustainable Development Goals,we must do more not only to harness science for good,but to advance science literacy.
  In that spirit,I thank China Association for Science and Technology for organizing this event.
  The United Nations,including through UNESCO,will continue its efforts to support developing countries in building a critical mass of scientists,researchers and engineers,with a focus on young people,and in particular young women who are often held back owing to negative stereotypes and cultural barriers.
  Science literacy opens the door to progress.Thank you for your commitment to this important work.Please accept my best wishes for a fruitful gathering.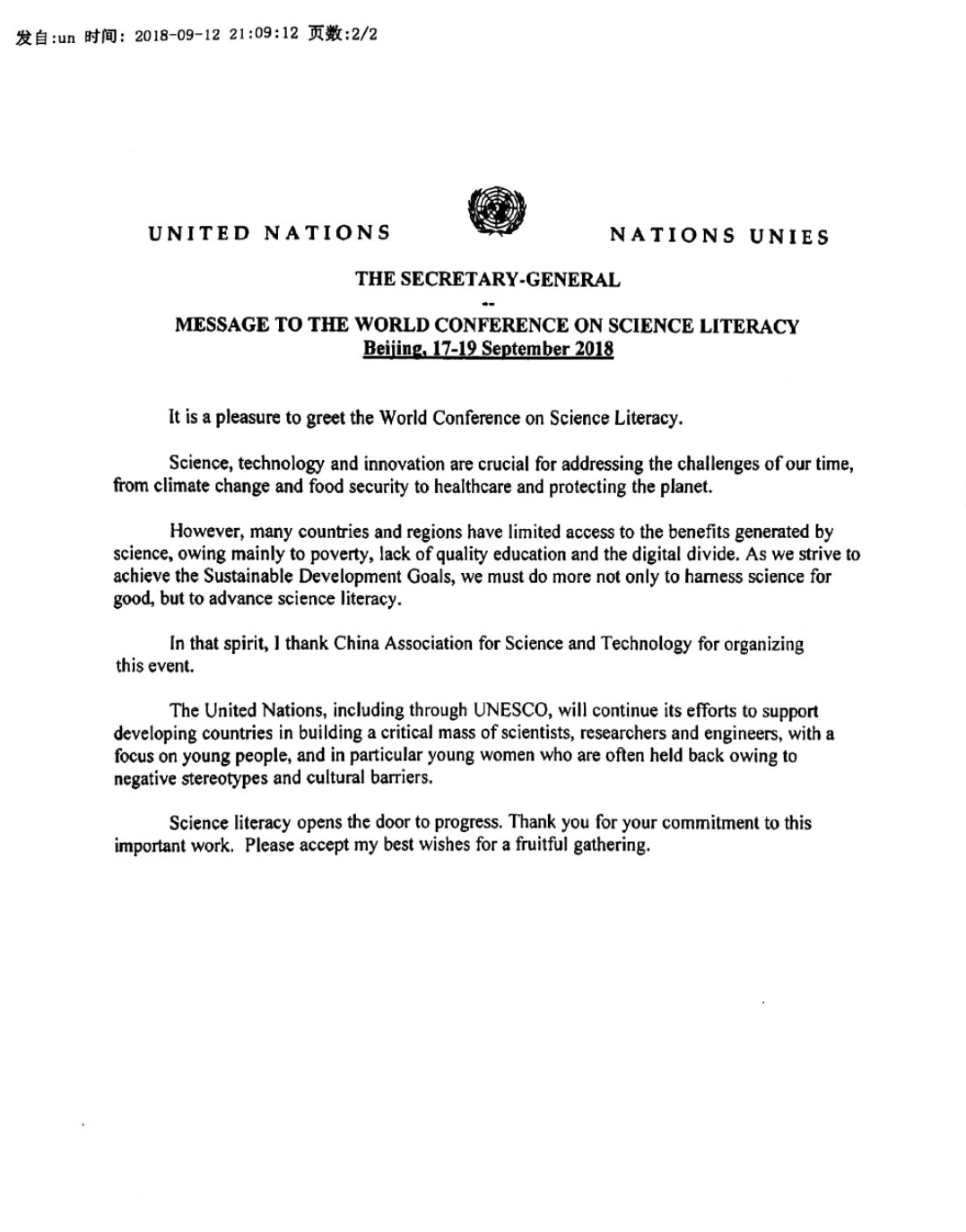 close window